Blade walls place an art museum among the gums of the Red River
---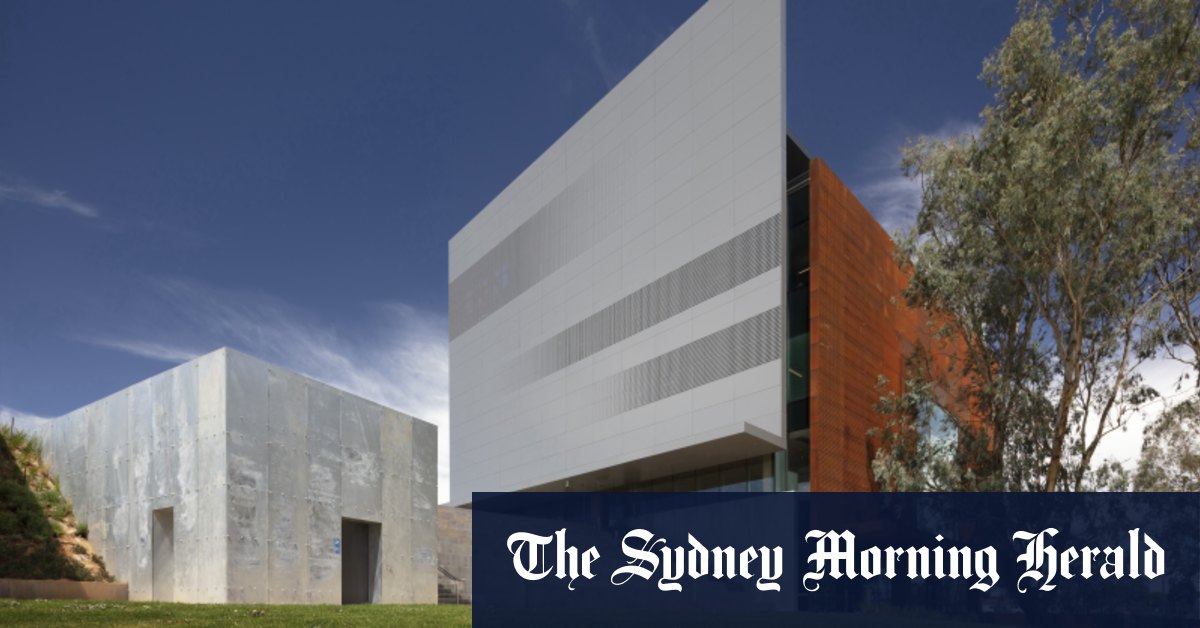 Loading
Given its location on the hillside, many services, such as deliveries, are buried inside, allowing the shape of the museum its clarity.
"We also raised the plain above the ground because it is located in an area of ​​flood overflow and, therefore, a relatively small footprint at ground level," says Denton.
Each of the four elevations is also different.
One is constructed of perforated Corten steel that evokes native works that were previously on display in the Kaiela Art Gallery (formerly a separate building in the middle of town), while another facade is made of zinc.
And at the base of each wall is a raised edge that vaguely references the ubiquitous veranda that often appears in this rural setting, shading both storefronts and family properties.
The elevation of the museum and the integration of the building into what is known as the "hill of art" also increases the outdoor spaces and new steel public amenities below.
DCM also used the elevation of the terrain to create wide steps that function as an amphitheater, especially during the warmer months of the year.
Each facade is also treated as a means of signage, with the entrance gallery, visitor information center and museum shop located on the ground floor.
The Kaiela Art Gallery is also located here, as well as a modest residence for visiting artists.
And on the first and second floors, via a sharp steel staircase, are the gallery spaces, with glass display cases in the atrium showcasing the museum's extensive collection of ceramics, both past and contemporary.
For those who need a break between the galleries, there is also a seating area framed by a large picture window that offers views of the lake and the forest beyond.
"We kept the material palette pretty simple," says Denton, pointing out the crisp white walls, polished concrete floors, and the striking steel staircase, with its markings showing how the steel has been processed.
On the upper level, leading to a terrace, is the main function space, where events and exhibition openings can take place. For Denton, when it comes to museums (and many other public buildings designed by the firm), there is a need for simplicity and functionality that accommodates both large and small exhibitions.
Loading
While it can be intriguing to enter a museum or gallery with sloping walls and floors, as in the case of the Zaha Hadid museum in Rome, according to Denton, "it is imperative to be able to exhibit the work of 'in a way that can be fully appreciated by visitors.
"We also have to think about the Conservatives and make their tasks as easy as possible. It's also about keeping the right amount of light, "adds Denton, referring to the space slips between each of the four facades that allowed for diffused but controlled sunlight.