Never Forget: Commemoration of the 20th Anniversary of September 11
---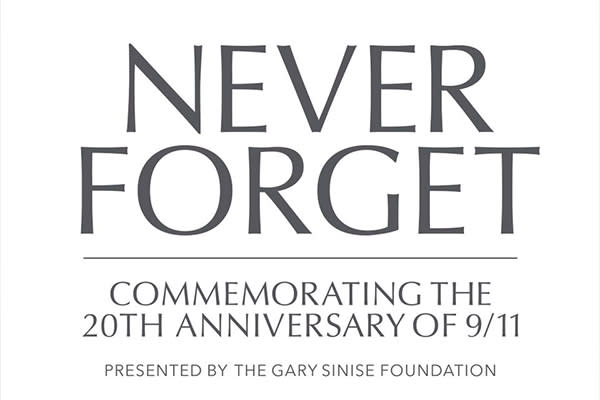 This exhibit honors the 2,977 people killed in the terrorist attacks of September 11, 2001, including first responders and courageous men and women who risked and sacrificed their lives to save others. The names of each of these individuals will cover the walls of the gallery. In addition, an 11-foot section of a World Trade Center I-Beam will be on display.
The walls of the gallery are covered with the names of all the victims of 9/11 and their locations at the time of the attack. A guestbook will also be on display to allow visitors to leave their name, a feeling or a reflection on what happened on September 11, 2001. At the end of the exhibition, the guestbook will be handed over to the National 9/11 Memorial & Museum in New York.
As part of the exhibit, the museum will also offer public programs including age-appropriate activities that showcase first responders, our military and more. The museum will host live virtual tours of the National 9/11 Museum & Memorial in New York City and an inspiring talk by Billy Forney, a Houstonian and 9/11 survivor.
SATURDAY, SEPT. 11 AND SUNDAY SEPT. 12, ALL FIRST RESPONDENTS AND THEIR FAMILIES WILL GET FREE MUSEUM ENTRY, UP TO 4 GUESTS PER FAMILY
Never forget: the commemoration of the 20th anniversary of September 11 is included in a general admission ticket and free for museum members. For more information on this exhibit and the Lone Star Flight Museum, visit online or on the museum's Facebook or Instagram pages.