Most of the time, the sculpture garden and indoor-outdoor gallery of the Noguchi Museum remain the same outside of the changing seasons, but there are now a few temporary additions: chiseled opalescent resin orbs that glisten alongside the pockmarked granite of 'Isamu Noguchi Practice rocks in placement, tubular lamps that snake across the silhouette of its polished marble arches, and a three-meter-high inflatable sculpture that provides an airy contrast to Noguchi's curved basalt monoliths. They are part of "Hard, Soft, and All Illumined With Nowhere to Go," an exhibition by the Objects of Common Interest design studio that is in conversation with Noguchi's work.
Eleni Petaloti and Leonidas Trampoukis, the founders of the studio, have visited the Noguchi Museum several times a year since their time as architecture students at Columbia. Even though the facilities remain mostly the same, walking around the museum has always given them some sort of creative revelation or new way of seeing. "It's a very, very spiritual space," says Petaloti. Today, their pieces elicit a similar experience alongside Noguchi's sculptures, furnishings and lighting.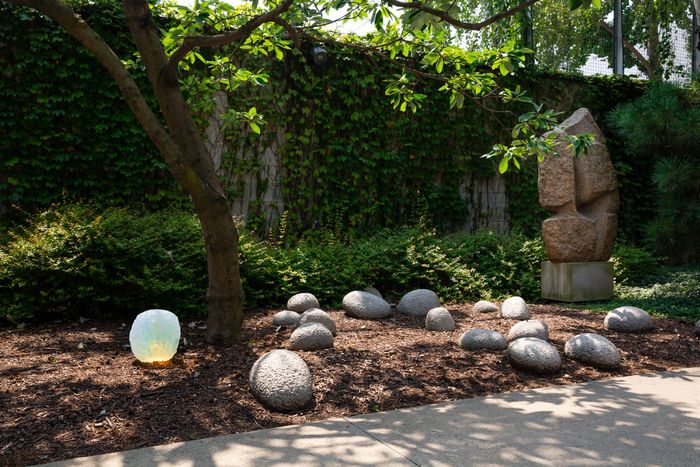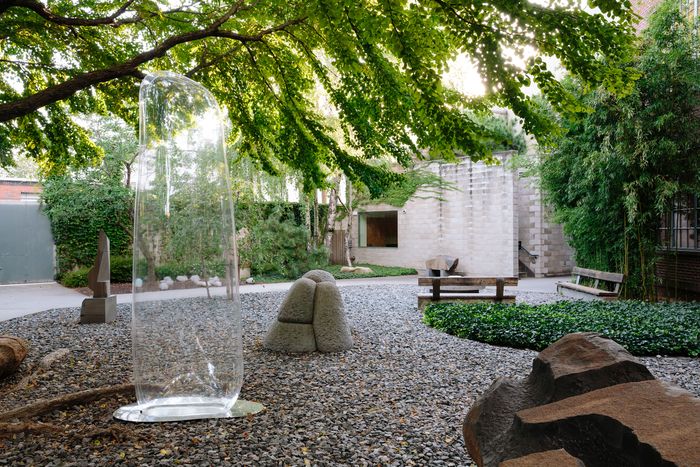 "Noguchi's goal for the sculpture was to change the world for the better," says Dakin Hart, the museum's curator. "It's extremely ambitious – and incredibly vague. But what is more important than changing someone's perspective? He says objects of common interest "are similar in that way. They make things that have the care and precision of Columbia-trained architects, but with ethereal, non-specific, and vaguely humanistic goals.
There is no confusion between the work of Objects of Common Interest and that of Noguchi, but they have a common sensitivity to play with the way our minds perceive matter, weight, texture and balance. . "We wanted to be as light as possible, as transparent as possible, as invisible as possible," explains Petaloti. It is a sensitivity which is particularly exacerbated in the two "salons" organized by Objects of Common Interest and Hart. The Noguchi living room is furnished with its Freeform sofa, Akari light sculptures and stone sculptures. At the center of the Objects of Common Interest room is flexibility Tubular chair, a donut-shaped seat made of foam, so sitting on it feels like you're falling into an embrace. The room is surrounded by iridescent resin side tables, waist-mounted inflatable plastic floor lamps, and nearly blinding glass Tube lamps that extend from floor to ceiling. It is a duel between the hand-made and the machine-made – earthen materials against artificial, gravitas against luminescence.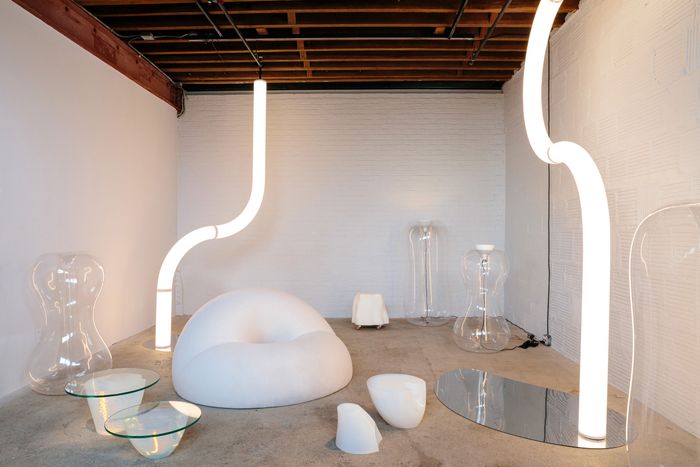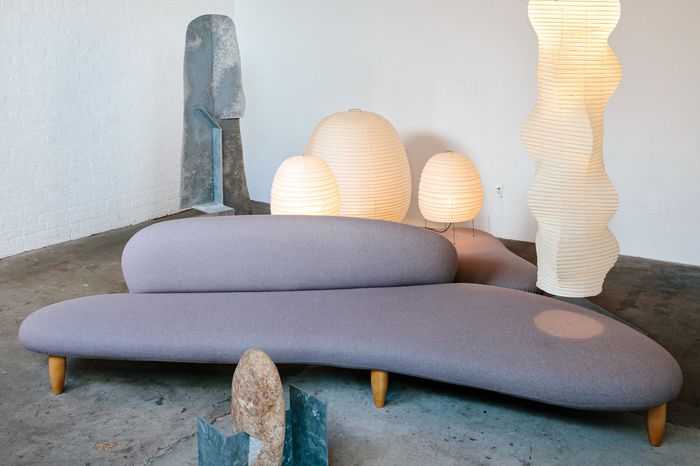 Hart envisioned the exhibit, on display until February 13, as a way to celebrate the museum's reopening in March after the pandemic closed, and the emphasis on lightness and weightlessness feels a bit like a respite of the gravity of the world around us. "That psychic weight hasn't lifted," says Hart. "I hope the exhibition gives people an existential breath."