Smithsonian museums threatened by climate change
---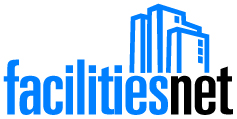 [ad_1]
Facility Manager Cost savings / Best practices Quick reads RSS feeds
December 10, 2021 – Contact the FacilitiesNet editorial team »
As we often hear in the fight against climate change, better late than never to tackle it. And the world's largest museum system must immediately tackle the looming problem.
The New York Times published an article in late November, outlining the challenges facing the Smithsonian Institution regarding climate change and how it threatens the millions of artifacts stored and displayed in the 11 museums located on the National Mall.
As writer Christopher Flavelle described the situation: "An institution popular with the public, well funded and staffed with leading experts protects the nation's treasures with sandbags and trash cans.
As the article points out, the problem with museums stems from the fact that the grounds of the National Mall were once a swamp. Scientists say the earth could eventually be submerged by water and threaten basements and ground floors and floodplains that contain millions of documents and historical artifacts.
The American History Museum is already experiencing water intrusions in its basement, where staff try to contain water with flood barriers, sensors that sound alarms when areas are wet, and plastic trash cans on wheels that contain cat litter and are designed to absorb water.
No artifacts have been lost yet, but as one facilities manager told The Times, "We're kind of in trial and error. It's about managing water.
In addition to potential water damage, electrical and ventilation systems in buildings could fail and affect humidity levels that help valuable works of art and documents.
The projects proposed to alleviate the problems are blocked by funding, most of which comes from congressional approval, and by the entities charged with controlling the floods. Potential groups include the National Park Service and the Army Corps of Engineers, among others.
Dave Lubach is Editor-in-Chief, Facility Market.
Following
---
comments
[ad_2]